The AirDeco units are air disinfection and air treatment devices for the private sector, for offices, law firms, tax advisors, doctors' offices, lounges and restaurants. Depending on requirements, pyramids and table-top units can be placed anywhere, wall and ceiling units are intended for permanent installation at a suitable location. Essential elements of the devices are the functionally differently designed housings, the special electronics with sensor technology and the high-voltage discharge tubes.
Devices with an integrated sensor:
The LED display with 3 green, yellow and red LEDs each shows the degree of air pollution and the operating status of the device. The first green LED is at the same time the device readiness display and the monitoring of the sensor. If the sensor is defective, the LED goes out, signaling a malfunction.
Plug and Play
Partly integrated air quality sensor
Easy to use
Available for your desk as a stand or ceiling device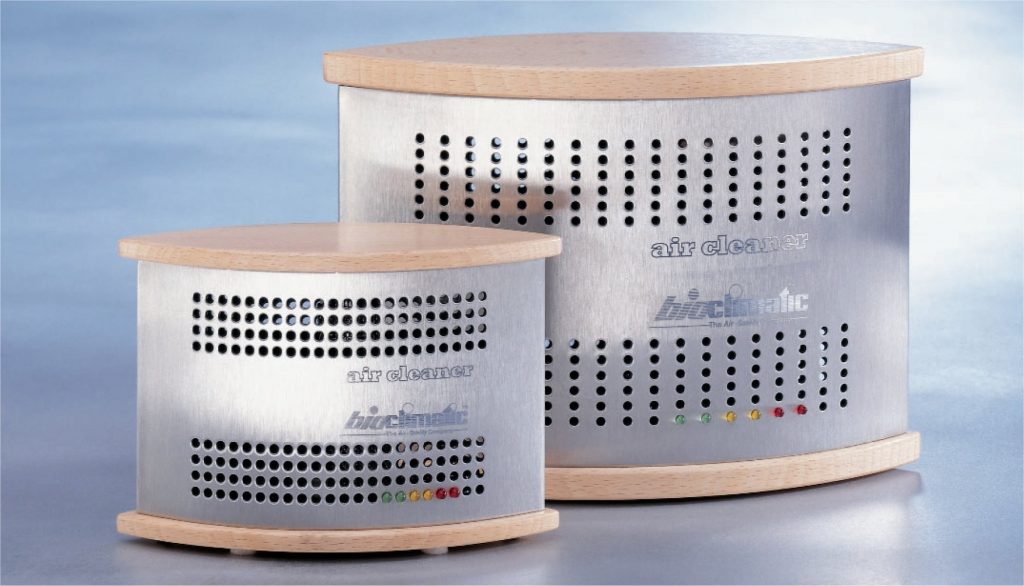 On vacation, at home or on the go: the Aircleaner S is the ideal companion for everyone who wants to clean their indoor air quality of odors and microorganisms.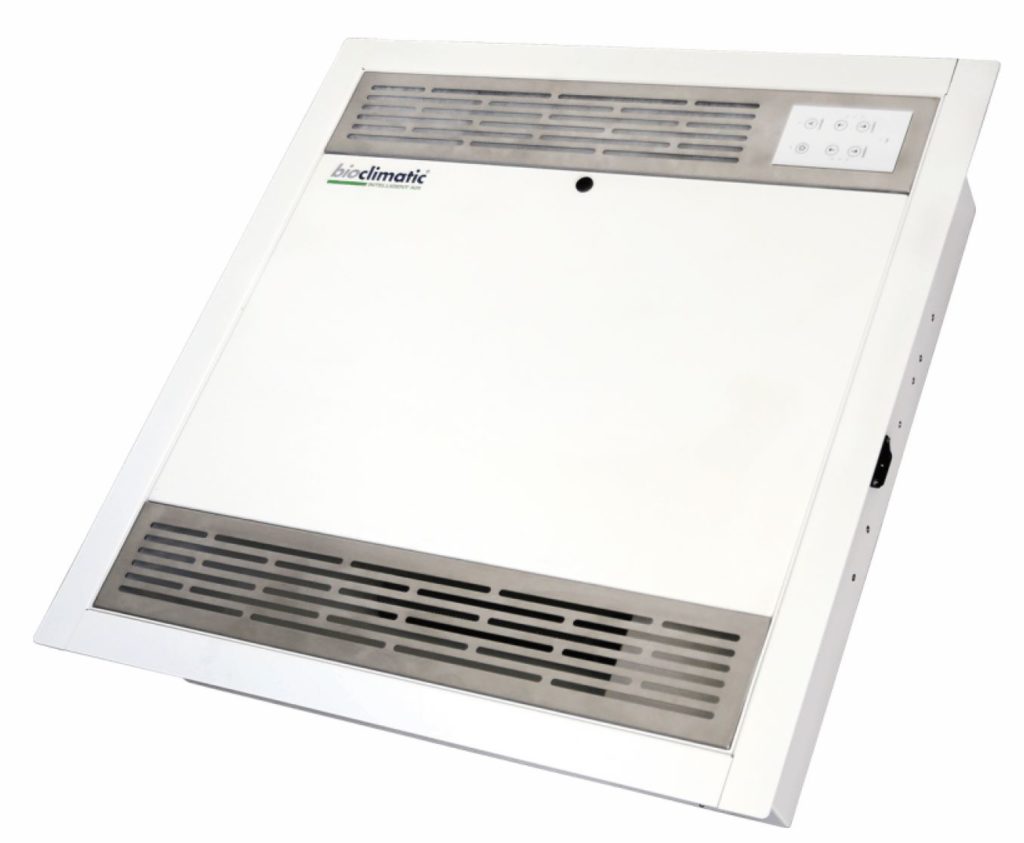 Air cleaner Q - CEILING UNIT
The right device for your office, reception, meeting or common room. This ceiling device, which is integrated in ceiling tiles, blends in unobtrusively with the conditions and reliably performs its work in rooms with up to 200 m³. Say war on bacteria, germs and unpleasant smells in style.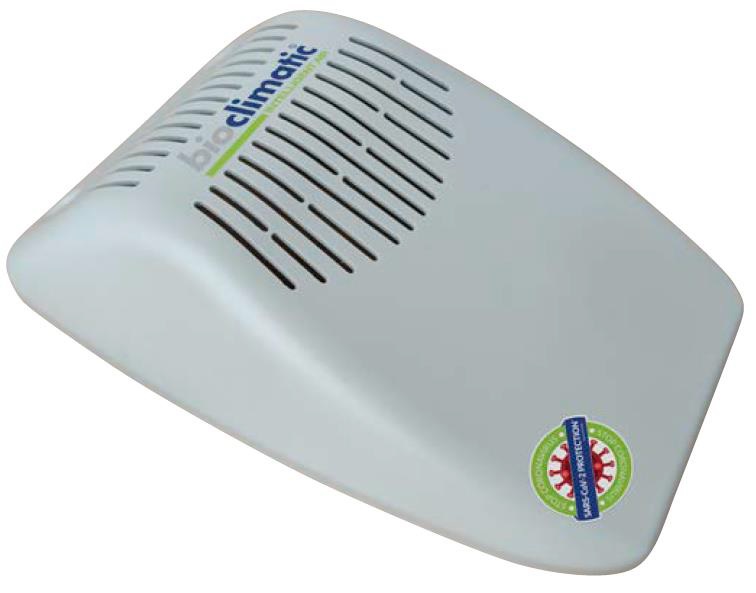 Due to the stay of people in the interior of buses, caravans or even ambulances, the requirements for room hygiene are increasing. With this ceiling device, unpleasant odors and the risk of infection due to pollutants in the closed room are demonstrably declared war. Anyone who cares about the health of themselves and their fellow human beings is very well advised to use this.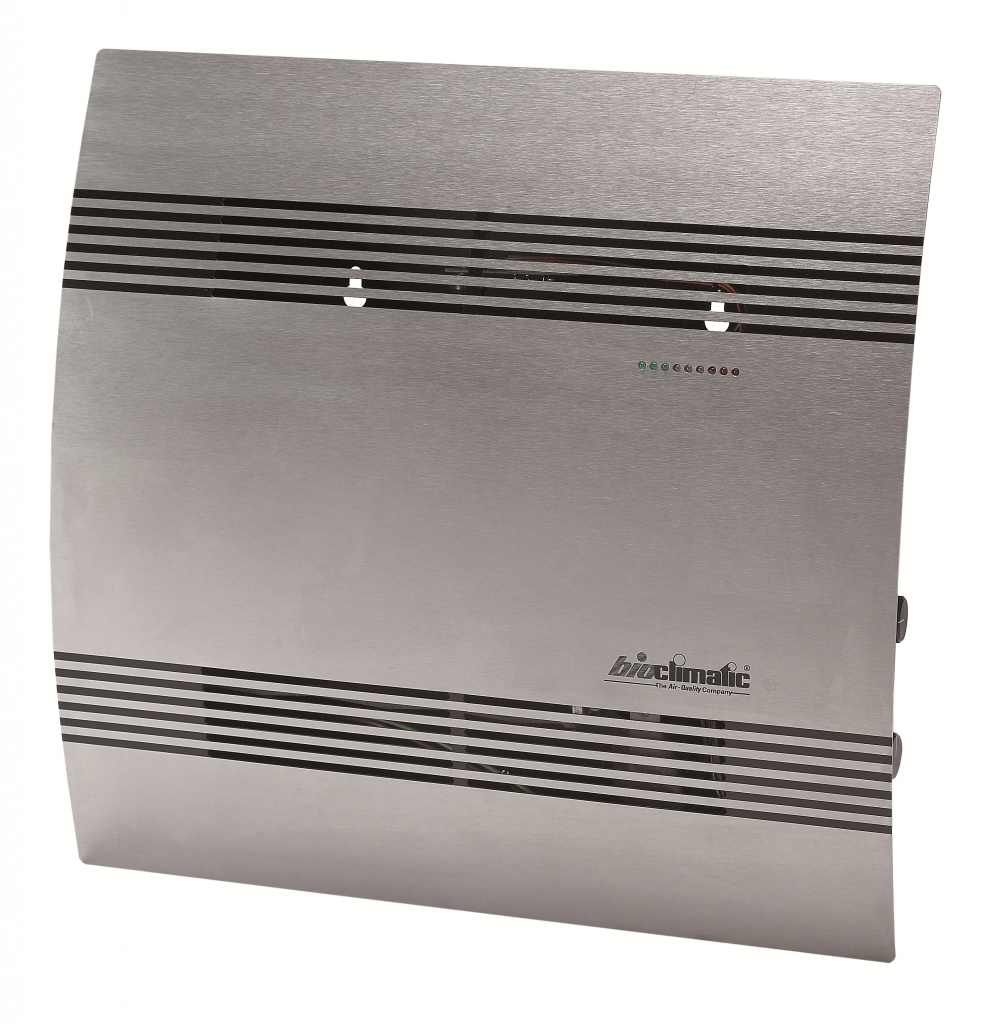 Whether as an attractive individual element or in the efficient arrangement of several units for large rooms – the elegant wall elements are always an eye-catcher and a visual highlight. The wall unit is optionally available with two integrated light sources. The indirect lighting gives the device even more charisma and can also be used as a wall lamp. With sensor-controlled and integrated intensity regulator an quiet fan.
A good solution for offices, hotels and restaurants.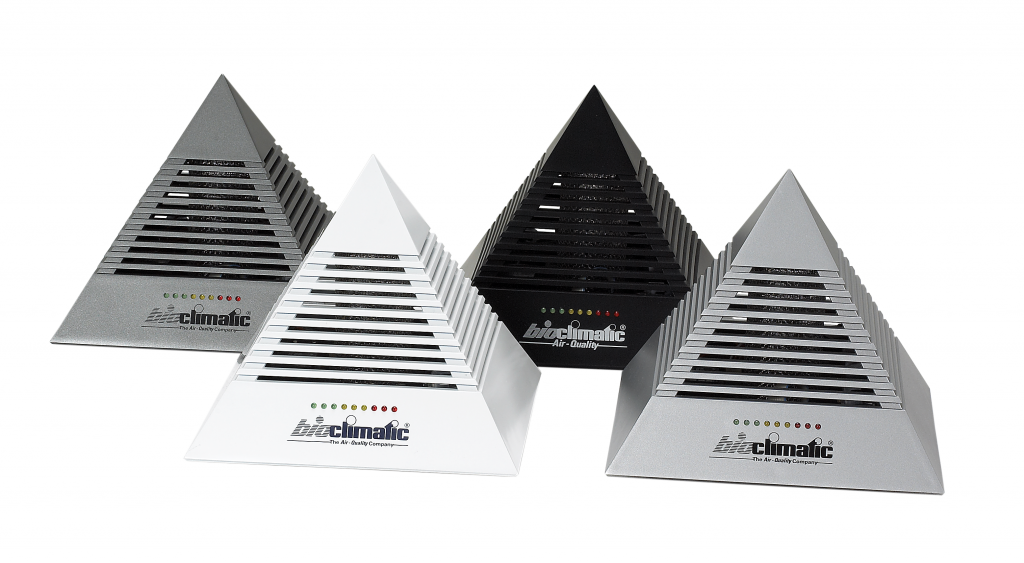 Our Airdeco pyramid is a universal small device for short or continuous use, which is characterized by an appealing and unique design. It is extremely powerful for its small size and works best when it is near a potential source of emissions.
The silver version is in stock, gray, white and black have short delivery times.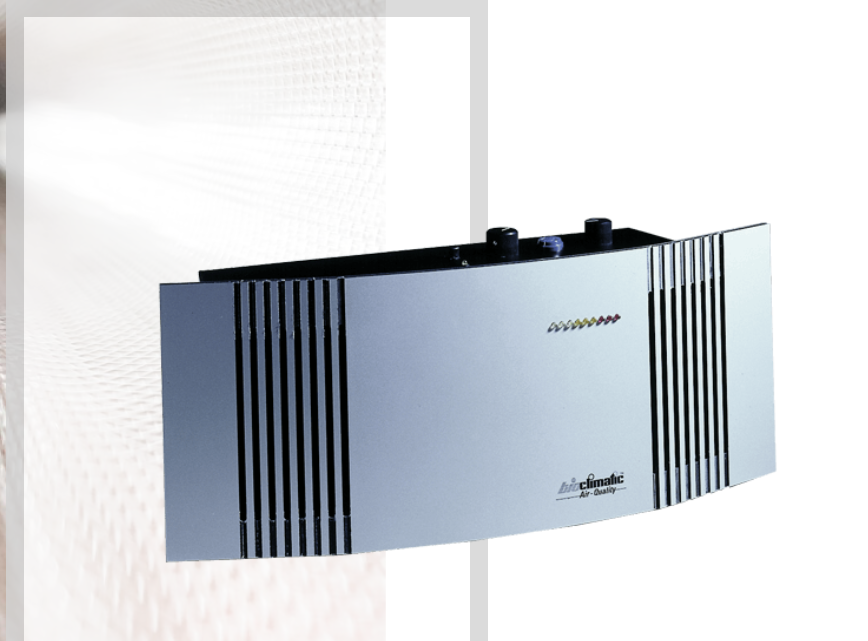 You can find suitable places for the mobile standing device almost everywhere. The elegant, minimalist look allows it to be cleverly used in living spaces. It fits perfectly on shelf walls, room dividers, sideboards – in private and business environments, in hotels or restaurants.
With sensor-controlled and integrated intensity regulator and quiet fan.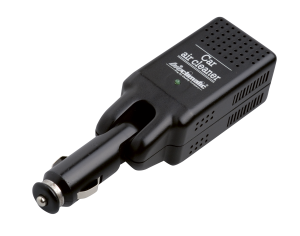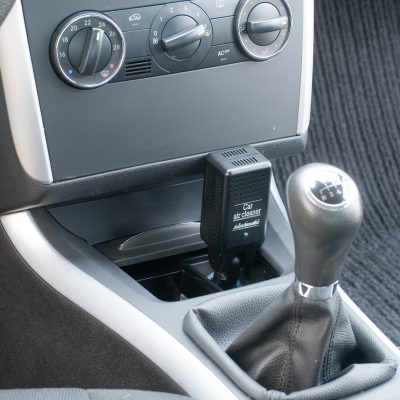 Cars smell wonderful – when they are new. But after a few years, different smells spread than those of leather and fresh textiles. Everyone knows that long car journeys with several people have a negative impact on the air quality. Dog owners in particular can confirm this when they bring their four-legged friends into the car after a heavy rain. This is where the car air cleaner comes into play. Compact and extremely powerful for its small size, it reduces bad odors and germs. The smallest ionizing device from bioclimatic is simply plugged into the cigarette lighter to operate. That's all and the smallest thunderstorm does its job.
Thanks to its flexible and rotatable plug, it can be positioned and used in all automobiles with a 12 V connection

Minimal power consumption
No maintenance effort